Subscribe to ICRC2023 Circulars
If you want to subscribe to circular emails from ICRC2023, please follow the instuction below step by step.
Enter your e-mail address and personal informaion in the text fields.
Click the "登録" button. If you enter an invalid e-mail address or one that is alreday registered in the list, an error message will be shown. Please check your e-mail address again.
If the information you provided is correct, please click the "登録" button again.
A confirmation message will be sent from admin@icrc2023.org. It's done!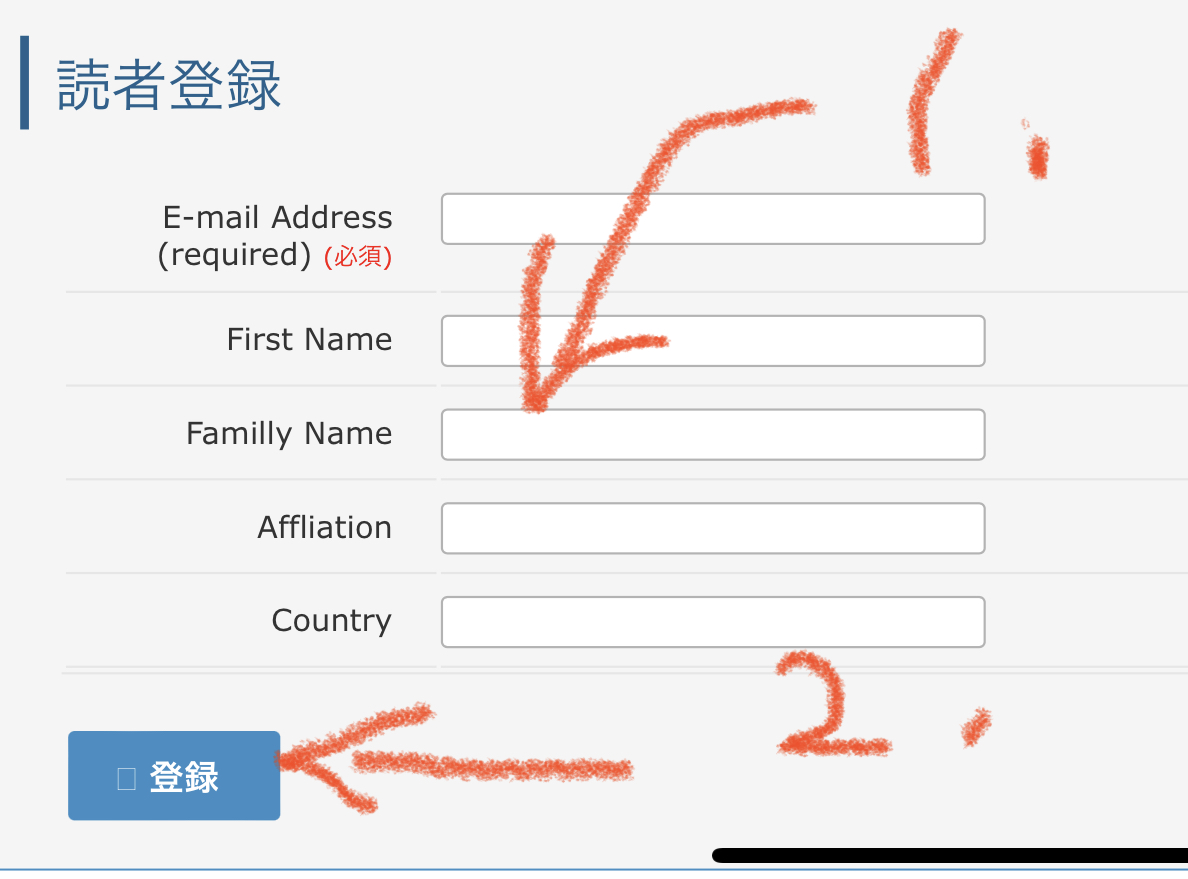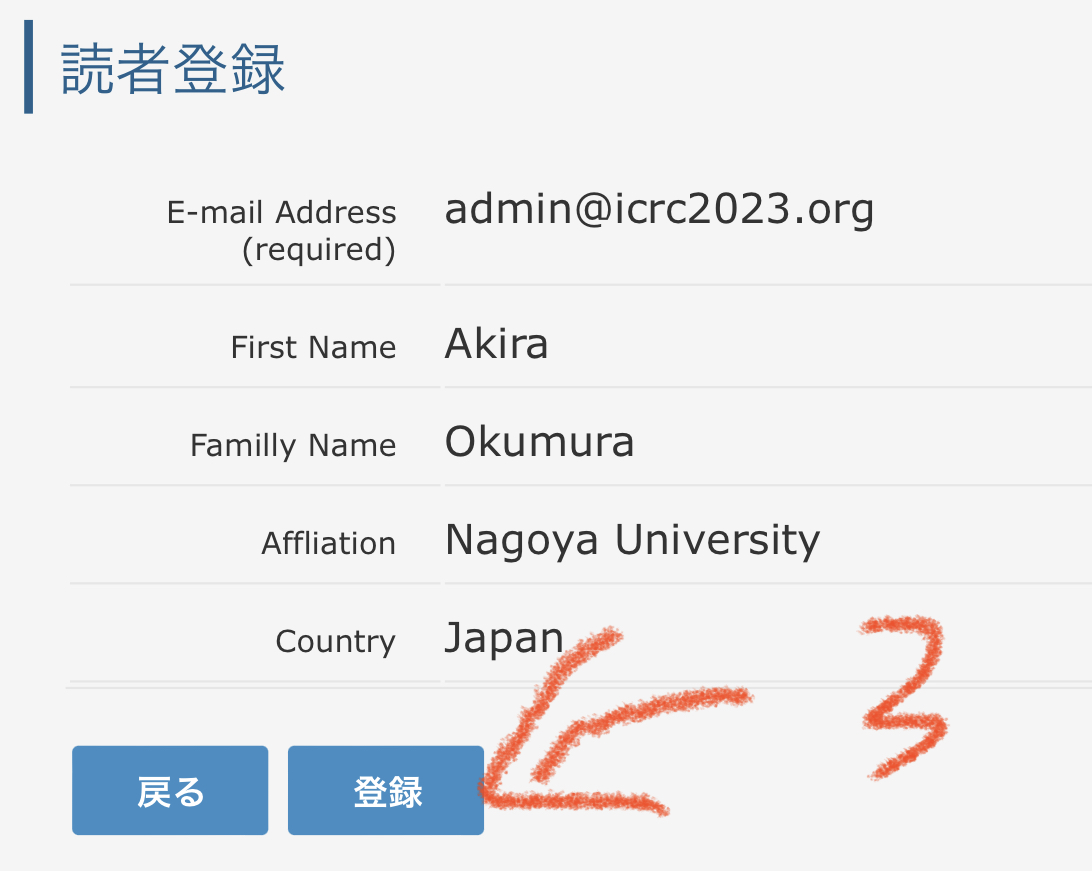 If you have any question, please contact admin@icrc2023.org.